Description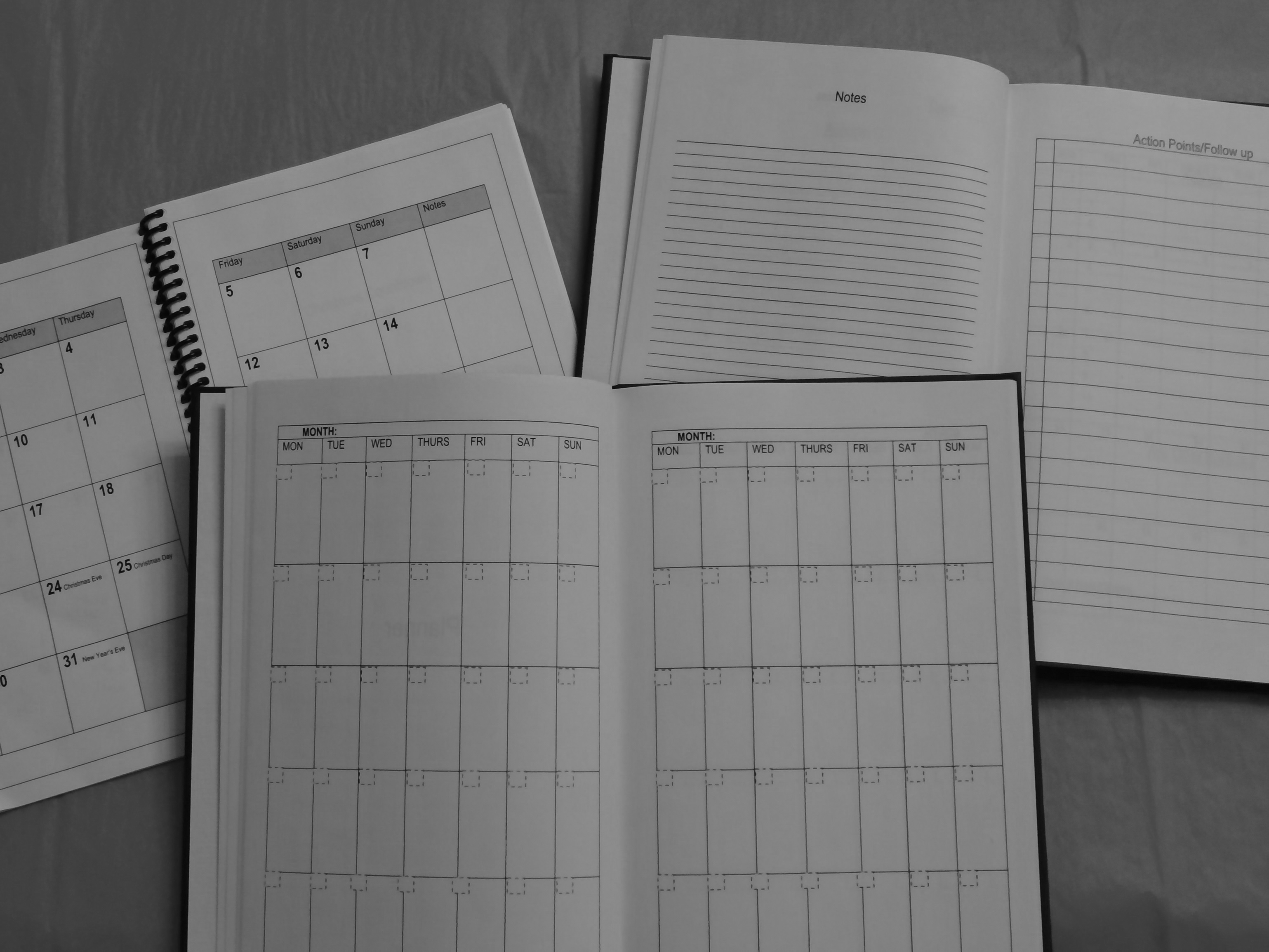 The Meeting Notebooks are functional notebook designed to help you maximise your meetings, take effective notes & execute your action points more efficiently.
Do you attend recurring meetings with the same group of people, with the client or customer or even simply on the same project? Keep track the meetings and your action points or post-meeting follow-up all in one place.
The Meetings Notebook Collection is designed:
to keep your Meeting Notes in one place;
to help you prepare for each meeting by keeping details of the Agenda for each meeting;
to remind you to note down Any Other Business;
to help you keep concise relevant notes;
to convert your notes into action points; and
to help plan and do your action points with the help of a to do list and a calendar.
The Basic Meetings Notebook Layout includes a calendar, meeting preparation and agenda pages, meeting notes pages, and meeting follow up pages. the hard cover notebooks are US Trade and have a Blue Linen Hardcover.